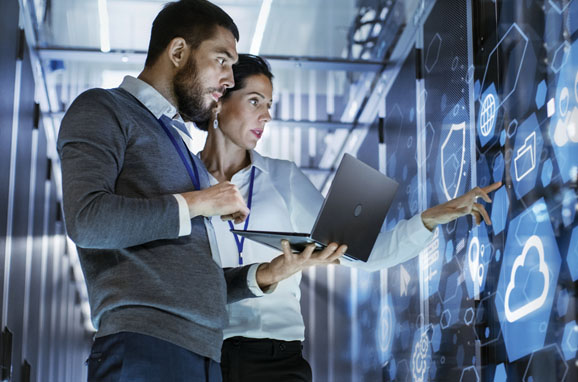 Today the world has been completely revolutionized under the influence of technology. Such is the change that has crept into our daily lives and paves the way for a complete transformation. With the addition of smartphones and higher-powered, faster computers, the world has reached a new horizon and keeps expanding even more. However, this enormous advancement has also led to increasing Cyber Security issues.
Such is the predicament today that all you say is recorded, all that you do is watched, each photo you take is being preserved, each page you at any point went to is noted. Moreover, with evolving and systematic threats like viruses and Trojans continually looming over the IT industry, the complexity in managing your systems has tremendously increased.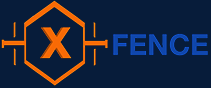 X-Fence Firewall is a Unified Threat Management System, the solution of choice for managing cloud-connected infrastructure, multiple locations, worksites, and customers.
Designed specifically for organizations with limited IT resources and budgets, X-Fence Firewall provides a browser-based, responsive, and intuitive interface enabling you to quickly gain visibility into the traffic on the network. From content filtering to advanced threat protection, VPN connectivity to application-based shaping for bandwidth optimization, X-Fence Firewall delivers a comprehensive, enterprise-grade network security platform for organizations in any industry.
FEATURES
X-Fence Firewall secures networks both on-premise and in the public cloud

Enable SD-WAN deployments for intelligent traffic routing between headquarters, branch offices, and the cloud

Centralized Dashboard that makes management easy to configure and manage from any browser. Alerting, reporting, and policy management across sites has never been easier.
BENEFITS
Security: X-Fence Firewall inspects all traffic bi-directionally with layer 7 application profiling, advanced malware detection powered by ScoutIQ threat intelligence, intrusion prevention, web & application filtering, and full bandwidth shaping.

Connectivity: Manage traffic to meet your uptime five-nines with comprehensive VPN options that work seamlessly with complete bandwidth shaping and optimization, and WAN balancing and failover for network redundancy, making sure your business is never offline.

Manage: X-Fence Firewall is the solution of choice for managing cloud-connected infrastructure, multiple locations, worksites, or customers.
FEATURES LIST
Threat Prevention

Web Filter

SSL Inspector

Live Support

Policy Manager

Branding Manager

WAN Failover

WAN Balancer

IPsec VPN

Application Control

Web Cache

Bandwidth Control

Virus Blocker

Spam Blocker

Directory Connector

Web Monitor

Application Control Lite

Virus Blocker Lite

Phish Blocker

Intrusion Prevention

Firewall

OpenVPN

Reports

Spam Blocker Lite

Captive Portal

Ad Blocker

Tunnel VPN